In a new change, Twitter has added a brand-new audience selection dropdown button to their search results.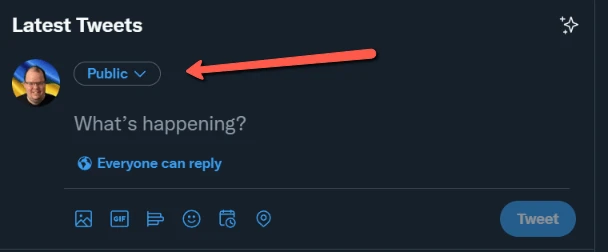 Clicking on this button brings up a new dropdown menu, which allows you to select whether your tweet will go to the public or not.
So far, public is the only option for this button for now. But perhaps this opens up the door for other things to come in the future?