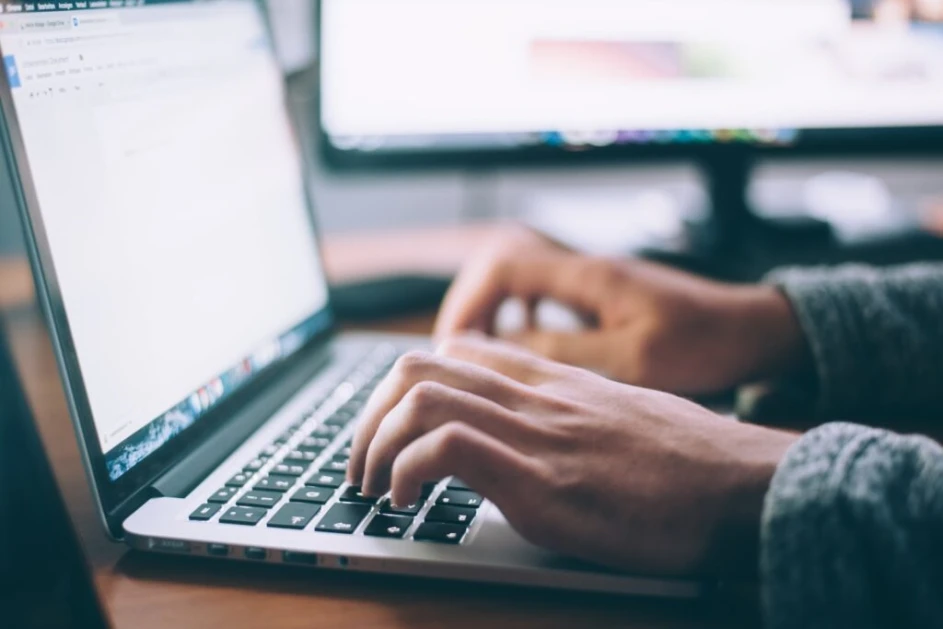 Have you ever wondered why some content outperforms others? What is the secret behind creating content that ranks high on search engines and provides a great user experience? The answer lies in uncovering the secrets of search intent.
As an SEO content strategist, I've realized that understanding and fulfilling searchers' intentions can give your content the edge it needs to stand out. Through this article, I aim to help you unlock the mysteries behind successful ranking by providing actionable tips for crafting compelling content with purposeful intent.
Using rhetorical questions to draw attention to my subject matter, let me ask: Are you ready to discover how best practices in keyword research, improving page structure, and optimizing metadata can help create content that will rank well? If so, then keep reading!
What Is Search Intent?
Search intent is an essential concept for any SEO content strategist to understand. It's the user's motivation behind a search query, and understanding it can help you create content that ranks well in SERPs. So what is search intent? Let's break down its definition and purpose.
At its most basic, search intent refers to why someone enters a particular phrase into a search engine. This could be anything from finding general information about a topic to buying products or services related to that same topic. Knowing this allows us to craft content with better chances of ranking higher on SERPs.
To further explain the meaning of search intent, let's look at examples of different types of queries users might enter into Google: informational ("what are the benefits of chia seeds?"), navigational ("where can I buy chia seeds near me?") transactional ("buy chia seed online UK). By considering these three main types – informational, navigational, and transactional -, we can determine which type best fits a given keyword phrase and adjust our content accordingly.
By recognizing how keyword phrases indicate various motives by searchers, we become better equipped as SEO content strategists to produce appropriate material that will rank high in SERPs. With this knowledge under our belts, we can explore the different types of search intent more closely…
Types Of Search Intent
Now that we understand what search intent is, let's look at the various types of search intent. There are four main categories of user queries: informational intent, navigational intent, conversion intent, and transactional intent.
Let's explore each type in more detail:
Informational Intent – searches where users seek information on a topic or subject. Queries such as "What causes global warming?" or "How do I get rid of ants naturally?" fall into this category.
Navigational Intent – This query happens when someone wants to find specific websites or pages online. For example, if you searched for a "Facebook login page, " you would search with navigational intent.
Conversion Intent – These queries happen when people want to purchase or sign up for something online. A great example would be "Buy iPhone XR online," which shows a clear intention to buy an iPhone XR from an online store.
Transactional Intent – The final type of search query falls under the transactional intent umbrella, which includes booking flights, hotel rooms, etc. An example could be "Cheap flights from London to Paris," showing intentions to book a flight between two cities cheaply.
Understanding these different types of search intent, it will give us invaluable insight into how our target audience is interacting with our website and content so that we can better tailor our SEO strategies accordingly. Understanding the motivations behind why people use certain keywords and phrases helps us create content that resonates with them and ranks higher in SERPs (Search Engine Result Pages). Now let's dive deeper into factors to consider when analyzing search intent to optimize your site for success!
Factors To Consider When Analyzing Search Intent
Analyzing search intent is key to creating content that ranks. To better understand how best to develop content for your target audience, let's look at some factors you should consider when analyzing search intent.
To illustrate this concept, let's imagine we are developing content for an e-commerce website selling home appliances. The goal is to create content that helps users find what they need quickly and efficiently. Here are some factors we would consider:
| Factors | Considerations |
| --- | --- |
| User Intent | What kind of products are people looking for? How can our content help them make their decision? |
| Search Volume & Competition | Are people searching for related terms often? Is there high competition from other websites? |
| Keywords & Content Quality | What keywords should be used in the content for maximum visibility? Does the quality of our content match competitors'? |
By considering user intent, search volume & competition, keywords & content quality, we can craft content that meets our business goals and user needs. This allows us to rank higher in search engine results pages (SERPs) and drive more traffic to our site. Moreover, understanding these factors will give us insights into which topics will be popular with users so that we can produce even more relevant and helpful content over time.
Understanding your audience is essential when it comes to creating successful SEO strategies. Knowing who your target customers are and what kind of information they seek can make all the difference between ranking on SERPs or not.
Understanding Your Audience
When creating content that ranks, understanding your audience is key. The more you know about the people likely to visit and engage with your website, the better you can tailor your SEO strategy.

Here's a list of 5 things to consider when getting to know your target market:
Customer Base: Who makes up your overall customer base? Are they mostly male or female? What age group do they belong to?

Buyers Persona: Create a buyer persona for each type of individual within your customer base – this will help you understand their wants and needs even deeper.

Segmentation Analysis: Use segmentation analysis techniques to break down the data into smaller, manageable pieces to clearly understand what kind of content resonates best with which audiences.

Target Market: Identify who should be targeted by your SEO efforts – not all customers may need the same content. Knowing where to focus efforts is essential to maximize ROI.

Audience Understanding: Take some time to get to know your audience – research their interests, preferences, behaviors, etc., as this information can prove invaluable in crafting effective campaigns and strategies.
As soon as you understand who comprises your customer base and how these individuals interact with digital media, it's time to start researching keywords and phrases related to them.
Researching Keywords And Phrases
Keyword research is the backbone of any successful SEO strategy. It's important to invest time in researching search phrases that accurately reflect the intent of your target audience. Long tail keywords often provide better insight into what users search for and can help inform content optimization efforts.
When conducting keyword research, looking at more than search volume data is essential. Analyzing competitors' rankings, understanding related topics, and evaluating a variety of common queries will support an effective SEO analysis. With this approach, you can identify how users might be phrasing their searches when looking for information relevant to your website or blog post topic.
Once you've identified potential keyword targets, filter them out by relevance, user intent, and competition level before creating content around those topics. This way, you'll have greater confidence that your content will rank well on SERPs (search engine results pages). To ensure that you're optimizing your content for specific searches, keep track of changes in user behavior over time and adjust your keyword strategies accordingly.
Your goal should be to create quality content tailored towards fulfilling user expectations while helping Google understand what each page is about – so make sure that the most relevant terms appear throughout the body text as well as titles and meta descriptions! By doing these steps properly, you'll get closer to uncovering the secrets behind search intent and maximizing organic visibility online.
Optimizing Content For Specific Searches
The age-old adage goes, 'If you don't know what your audience wants, give them what they need.' As a content strategist in search engine optimization (SEO), it is essential to understand how to optimize content for specific searches. To do so effectively requires an understanding of keyword intent and effective structuring of the content.
Let's start by looking at an example: if we want to create content that will rank highly when someone searches 'best hiking boots,' we'll need to use keywords related to this topic throughout our text. We can also structure our content around these keywords using headings, subheadings, and other techniques such as bullet points or numbered lists. This will help Google better recognize which terms are most relevant and important within our content.
| Keywords | Frequency | Placement |
| --- | --- | --- |
| Best Hiking Boots | 4 times | Headers & Body Text |
| Hiking Shoes | 2 times | Bullet Points/Lists |
| Walking Shoes | 1 time | Footer Links |
Including synonyms and related terms is important when optimizing for specific searches. For instance, instead of only including the term 'hiking boots' in our text, we could include additional words like 'trail shoes,' 'trekking footwear,' and even 'walking shoes.' Doing so increases the chances that users searching with different variations on their queries will still find us. Finally, linking out to external sources can further enhance relevance signals sent from Google crawlers while providing helpful additional information for readers.
By strategically utilizing keywords and structuring content appropriately, marketers can ensure higher rankings in search results pages for targeted topics, allowing companies to reach more potential customers than ever!
Structuring Your Content For Seo Effectiveness
Structuring your content for SEO effectiveness is key to successful search engine optimization. Content structure affects how web crawlers and users interact with your website, making it essential to pay attention to how you present your information.
Here are four steps you can take to ensure optimal content structure:
Optimize keyword placement in titles, headings, and subheadings. This will help search engines recognize the relevance of your page's topic quickly and accurately.

Divide long-form content into shorter paragraphs that are easy to scan and understand. That way, readers won't get overwhelmed by wall-of-text type blocks, making them more likely to stay on the page longer.

Incorporate lists and tables when appropriate, allowing people to glean important information more efficiently than running their eyes over a large text block.

Ensure images have descriptive alt tags – this increases visibility for visually impaired users, ensures better accessibility compliance, and helps crawlers identify contextually relevant elements within the page.
By following these simple tips for structuring content, you can create an effective foundation for optimizing pages for organic search rankings while ensuring readability remains a top priority for both user experience and engagement metrics. With well-structured content in place, you're now ready to move on to utilizing internal linking strategies as part of your overall SEO strategy!
Utilizing Internal Linking Strategies
After structuring your content for SEO effectiveness, the next step towards creating content that ranks is utilizing internal linking strategies. Internal links are key in website navigation and providing users with a seamless web experience. Just like roads help lead us from one destination to another, so do internal links by connecting pieces of related content within your website – allowing people to explore further and in-depth.
To begin strengthening your internal link structure, consider using this table as a guide:
| Description | Example |
| --- | --- |
| Homepage | Links to other relevant pages |
| Topical | Links between blog posts |
| Category | Links to popular/related topics |
| Anchor Text | Keywords used for hyperlinking |
Utilizing these internal links helps bring readers deeper into the site's content paths, increasing engagement and giving your page more visibility. Additionally, strategically placing keywords within anchor texts can enhance user experience and improve search engine rankings. It's important not to overuse them; moderation is key! Instead, focus on making sure they are natural and make sense within the context of the post or page.
A well-structured set of internal links will give visitors an easier time navigating through your website while optimizing its ranking potential at the same time. This combination makes it essential for any successful SEO strategy moving forward. As we enhance our content with visuals & video, remember that deploying effective internal linking strategies should be part of every SEO plan.
Enhancing Content With Visuals & Video
Visuals and videos can be powerful tools when it comes to enhancing content. Images, illustrations, diagrams, and videos make the article more interesting and easily understood. They also help draw readers' attention and keep them engaged longer. Additionally, visuals can often provide a better understanding of concepts than words alone.
When incorporating visuals into your content, choose images that are relevant to what you're writing about. Don't just pick something randomly because it looks nice or visually appealing – make sure it has some meaning for what you're trying to convey in the text. Also, ensure that all images used are high quality, so they don't detract from the message conveyed by the content. Optimizing any visual elements, using proper file formats (such as .png), and including descriptive alt-text with each image is also important.
For video content, look at ways to incorporate short clips into articles or create larger pieces like tutorials or webinars, which could be embedded on websites or shared across social media channels. In addition to providing an engaging user experience, videos have been shown to increase search engine rankings when done correctly; both YouTube and Google offer SEO best practices for optimizing these types of assets properly.
Using visuals and video is a great way to enhance your content but should only be used if it adds value for the reader – don't just fill up space with these elements for no reason! When implemented thoughtfully, visual enhancements will take your content marketing efforts to the next level while helping establish strong authority around your brand through quality content & links.
Establishing Authority Through Quality Content & Links
A strong foundation is key to any great structure. When establishing authority through quality content and links, you must begin by laying a sturdy base. Think of your website as a castle – no one will want to enter if its walls are weak or crumbling! To build an authoritative presence online, you need to ensure that the content on your site and the links that point back to it are of high caliber.
Creating top-notch content should be your first priority in terms of authority building. Quality articles provide readers with value while simultaneously boosting SEO rankings. Ensure each piece is well-researched, informative, and relevant to your target audience's needs; this will help keep visitors coming back for more. Additionally, consider implementing internal linking strategies within posts; these connections give readers options for further exploration without leaving the page.
Link building also plays an important role in constructing a trustworthy image for yourself and your website. Focus on earning natural links from reputable sources such as industry experts or news outlets – avoid link farms at all costs! These external references serve as "social proof" for potential customers or clients visiting your site, thus increasing their likelihood of engaging with products or services offered thereon. Also, include social media buttons on pages so people can easily share what interests them across various platforms like Facebook or Twitter.
You'll have built a solid framework for future success by combining quality content creation with smart link tactics. Assembling the pieces necessary for effective search intent uncovering isn't always easy, but having reliable resources available makes things much simpler – now let's turn our attention towards tracking results with web analytics…
Tracking Results With Web Analytics
Using web analytics to track results can be a powerful tool for any SEO content strategist. Monitoring progress and measuring performance to create effective, high-ranking content is important.

Here are four key elements of tracking results with web analytics:
Gather Data – Use data from Google Analytics, Search Console, or other sources to understand what's working and what isn't regarding your content strategy.

Analyze Results – Study the collected data and look at how users interact with your website, such as which pages they visit most frequently or where visitors drop off during their site journey.

Identify Trends – Look for patterns in user behavior that could indicate opportunities for improvement in search engine optimization (SEO).

Make Adjustments – Based on the analysis of the results, make changes to existing content or create new pieces tailored to meet user needs more effectively to maximize rankings and visibility online.
By utilizing these techniques, you will gain valuable insights into your audience's interests and behaviors – allowing you to refine your approach and better serve them with relevant content that ranks higher on SERPs (Search Engine Result Pages). With this knowledge, you can continue optimizing your SEO efforts and competing successfully against competitors in the same space.
Adjustments Based On Results Analysis
Now that we've discussed how to track results with web analytics, it's time to look at making adjustments based on the analysis. To improve SEO results, content optimization techniques need to be employed. This involves analyzing user behavior and search result data to determine what needs to be changed to increase visibility.
First, consider updating existing content or creating new pages targeting specific keywords. By researching long-tail keyword phrases and understanding user intent through the SERPs, you can craft engaging content optimized for higher rankings. Additionally, by regularly tracking analytics data, you will gain insight into which pieces are performing best and where changes must be made for improved performance.
Another way of optimizing your website for better search engine ranking is improving page load speed and mobile usability. Slow loading times negatively impact user experience and reduce overall engagement rates from visitors; this means fewer conversions and less organic traffic over time. As such, reviewing site performance metrics regularly allows you to optimize code further and maintain high standards for performance across devices.
Lastly, re-optimizing existing content is another effective strategy for increasing organic rankings quickly. With ongoing algorithm updates from Google regarding relevance signals, there may be room for improvement within already published posts or pages – especially if they have been around longer than six months or more. Analyzing CTRs (click-through rates) and dwell times can help identify issues related to relevancy or poor copywriting so appropriate actions can be taken accordingly…
Re-Optimizing Existing Content
It's time to dust off your content and make it shine! Re-optimizing existing content is a great way to reinvigorate the potential of a website. Getting stuck in the same old optimization rut can be easy, but sometimes taking an 'out with the old' approach can open up new opportunities for your website.
When re-optimizing any existing content, the first step is to assess its current performance. What keywords are you currently targeting? Are they still relevant, or have search trends changed? You should also review all metadata associated with each page and clean up any typos or outdated information causing issues. Ensure everything is accurate and optimized accordingly – this will play a big role in how Google perceives your site.
Next, take a look at the content itself and see if there are any areas where further optimization could help improve rankings. Consider adding more internal links throughout the text and external links pointing back to authoritative sites related to your industry. This helps build credibility and authority for both parties, benefiting your SEO efforts.
Finally, once you have completed all of these steps, it's time to hit publish and let Google know about all the changes you've made to your website! From here, keep monitoring results over time to ensure that everything runs smoothly and that no unexpected issues arise from the optimization process. With regular maintenance and updates, you can ensure that your website remains competitive in today's ever-changing digital landscape.
Frequently Asked Questions
How Do I Know When To Adjust My Content Based On Results Analysis?
Knowing when to adjust your content based on results analysis is key to successful SEO content. Content optimization, keyword research, and tracking the results of your efforts are all essential elements of this process.
Here are three tips that can help you determine when it's time to make changes:
Monitor Your Results Regularly
When optimizing content for search engines, it's important to track progress regularly to identify areas where improvements could be made. Investigate any sudden drops or spikes in rankings – they may indicate an issue with your content strategy that needs addressing. Additionally, compare your current performance against historical trends to understand better what works and doesn't over time.

Analyze the Competition
Competition analytics tools allow SEO professionals to gain valuable insights into how their competitors' content strategies stack up against their own. This data can provide invaluable information about which keywords drive traffic and conversions and reveal new opportunities for improving existing content or creating new pieces completely. By keeping tabs on the competition, you can quickly spot gaps in coverage that can give you an edge in the SERPs (Search Engine Result Pages).

Stay Up-to-Date With Trends
It's important to stay abreast of prevailing industry trends and consumer behaviors if you want your content to remain relevant and competitive. Keeping track of emerging topics related to popular keywords will ensure that your website stays ahead of the curve by providing timely solutions to user queries before they become mainstream searches. Staying informed also allows you to capitalize on opportunities before anyone else does – meaning higher chances at achieving top-ranking positions!
At its core, adjusting content based on results analysis is about constantly evaluating and refining your approach until you find success with search engine rankings – no matter how small or large those successes may be! Whether through monitoring regular updates, analyzing competitor activities, or staying ahead of industry trends, these adjustments should always be undertaken with thoughtfulness and an eye toward long-term gains rather than short-term wins alone. There's no one size fits all answer, but following these steps can lead you toward fruitful optimization endeavors!
What Is The Best Way To Structure My Content For SEO Effectiveness?
When it comes to SEO effectiveness, content structure is key. Any content optimization strategy must optimize your content organization to maximize visibility and performance. Structuring your content correctly can significantly impact how well it performs and ranks. But what's the best way to do this?
That's where SEO techniques come in. Developing an effective SEO-friendly structure for your content involves more than just writing good copy – there are several aspects you need to consider when organizing your information. These include optimizing page titles and headings, using relevant keywords throughout the text, creating internal links to other pages within your website or blog, and external links to sources outside your domain. All these elements help create a web of interconnectivity between individual pieces of content, which aids search engine crawlers in understanding why each piece was written and how it relates to other parts of the site.
The content organization also plays a crucial role in ensuring SEO success; by grouping related topics together into categories or sections makes it easier for users to navigate through the available information and quickly find what they're looking for without having to trawl through unrelated data. Additionally, using different visual cues, such as images, videos, infographics, etc., helps break up large chunks of text and keep readers engaged with the material.
All these components form part of successful SEO strategies. Still, one final point needs addressing: regularly reviewing analytics results and adjusting existing content accordingly based on user behavior patterns will ensure all future efforts yield maximum returns over time. This allows you to stay ahead of industry trends while adapting swiftly when needed, so take advantage!
How Can I Utilize Visuals And Video To Enhance My Content?
Creating visuals and videos for content is a great way to enhance its effectiveness. To optimize your website's SEO, visuals such as images and videos should be included in your strategy. This will increase engagement on your pages, thus improving their overall ranking potential.
When it comes to optimizing visuals and videos within your content, there are a few things that you can do to ensure success. First, ensure that all images used have alt tags attached for them to be recognized by Google crawlers. Second, ensure that all video files uploaded onto your page are properly compressed not to slow down loading times or negatively impact user experience. Finally, add captions or transcripts alongside the visual elements for users who may be unable to see them due to accessibility reasons or other limitations.
In addition to ensuring that all visuals are optimized correctly, you also need to consider how they fit into the context of your content. Visuals should always provide additional value rather than just being present for aesthetic purposes only; this could include providing an extra layer of information about topics discussed in the text or offering insight into something related but not explicitly stated elsewhere in the article. Similarly, with videos, having relevant titles, descriptions, and subtitles allows search engines to identify what each one contains more easily, which also helps improve rankings.
Utilizing visuals and videos within the content is a great way to simultaneously boost engagement and optimization levels. If done right, it can help maximize the reach of any given piece even further than words alone might achieve! Therefore, when planning any marketing campaign involving written pieces, it's important to remember these points to achieve maximum ROI from every post created.
How Do I Establish Authority Through Quality Content And Links?
When it comes to establishing authority online, quality content and backlinks are essential. Quality content can come from visuals, videos, or text-based pieces. You must also clearly understand keyword research, so the right people see your content.

Here's how you can use these tactics to create an authoritative presence online:
Start with Keyword Research: Knowing which keywords drive traffic to your website will help you target potential customers more effectively. This allows you to optimize your content for search engines and increase visibility organically.

Create Quality Content: Develop engaging content that provides readers value while highlighting your expertise on the subject matter. Ensure each piece contains relevant information about your industry and focuses on topics that interest users. Additionally, incorporating visuals such as images and videos helps keep readers engaged and adds visual appeal to your page.

Acquire Backlinks: Reach out to other websites in related industries and provide them with links pointing back at specific pages on your site. Doing this builds trust amongst visitors since they can see that other sites are vouching for yours, thus leading to increased web traffic and higher rankings in SERPs (Search Engine Results Pages).

Monitor Your Progress: Track changes over time using analytics tools like Google Search Console or Moz Pro, so you know exactly what strategies work best for achieving success online. Be sure to measure metrics such as bounce rate, conversion rate, number of views per post, etc., to evaluate where improvements need to be made.
By following these steps, you'll be able to craft compelling content that resonates with audiences while boosting overall ranking potential in SERPs! So don't hesitate – to start building authority today!
How Do I Research Keywords And Phrases To Optimize My Content?
When creating content that ranks, researching keywords and phrases is an essential part of the process. But many people feel overwhelmed at how to begin optimizing their content for search engines. I'm here to tell you there's no need to worry; keyword research doesn't have to be complicated.
First, it's important to understand what keywords will best suit your SEO strategy. Long tail phrases are often more effective than shorter ones because they are less competitive and tend to match user intent better. You should also consider related terms to broaden your reach and capture potential customers searching for similar topics or services.
The next step is conducting keyword research on the specific topic you're writing about. This includes analyzing competitors' blogs and websites and using tools such as Google Keyword Planner or SEMrush, which can give valuable insight into high-performing words or phrases that could benefit your content optimization efforts. Additionally, this data can help inform other aspects of your marketing plan, from PPC campaigns to social media ads, since these platforms rely heavily on understanding search intent when targeting prospective customers.
Finally, don't forget that quality always beats quantity when selecting good keywords—you want them to be relevant yet unique enough. Hence, you stand out among competitors vying for the same search engine real estate! With careful analysis and strategic planning, discovering how to create content that ranks higher in SERPs (Search Engine Result Pages) is achievable – even if you're a beginner just starting out with SEO.
Conclusion
I have learned from my research and experience that understanding the needs of search intent is essential to creating content that ranks. To do this, I must adjust my content based on results analysis to ensure it aligns with what people seek. Additionally, I need to structure my content in an SEO-effective way by optimizing keywords, including visuals and video where appropriate, and building authority through quality links.
For example, one client wanted more visibility on a specific product page. After researching relevant keywords and phrases to optimize their content, we created a detailed guide featuring videos and images demonstrating how to use the product. This helped establish our client as an authoritative source within the industry, significantly increasing organic traffic to their website.
Ultimately, uncovering the secrets of search intent can help you create high-quality content tailored to your audience's needs while increasing organic reach simultaneously. By considering keyword research, optimization techniques, and visual elements such as videos or images, you can produce successful content that ranks highly in SERPs (Search Engine Results Pages).